The cosy days are up-coming!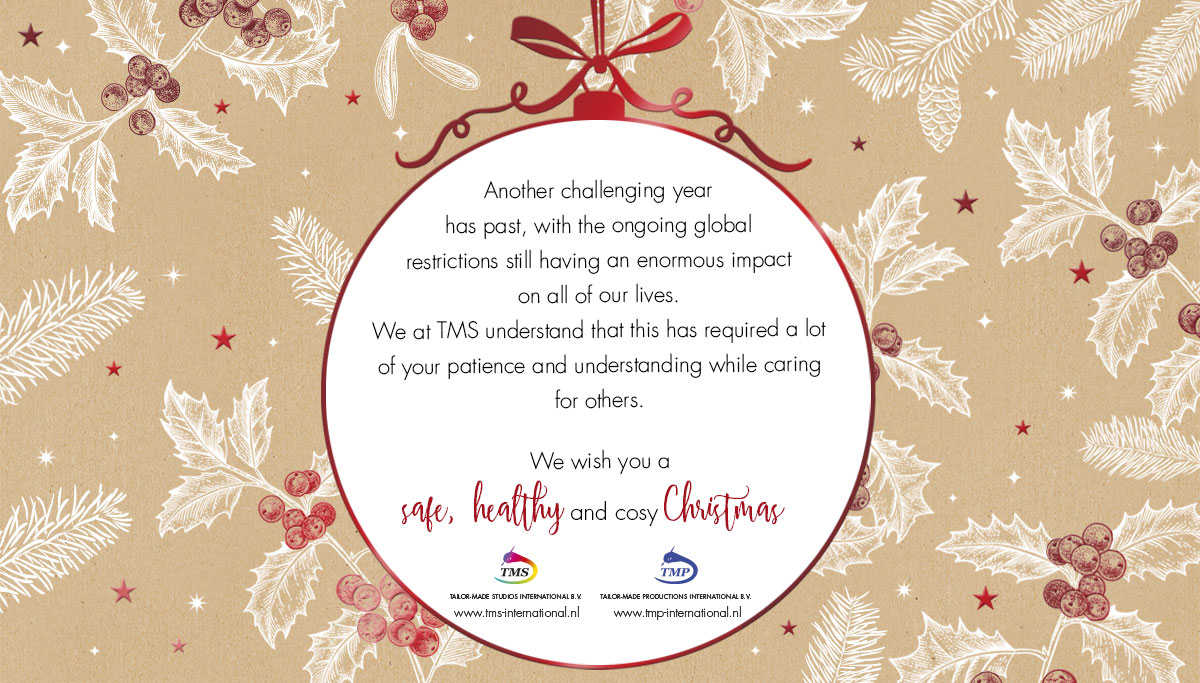 Another challenging year has past, with the ongoing global restrictions still having an enormous impact on all of our lives. We at TMS understand that this required a lot of your adaptability and care for others.
The way we go through challenging times, is to adjust our behaviour to the environment. Apart from the adjustment of working with the virus, we are improving our production facilities everyday to work more sustainable with the right certificates.
With our Christmas Card, we would like to wish you a cosy Christmas and at the same time, make you aware of several ways to join our Sustainable Journey. Read more on: TMS Sustainability
We sincerely hope you have a safe, healthy and productive 2022.
All the best from TMS.
We hope that you are enjoying the change of season this autumn. TMS would like to share one of these autumnal moments with you in the form of a beautiful jigsaw puzzle.
Our exceptional 3D lenticular printing technique makes any image come to life!
Our TMS puzzle items come in a large variety of designs and sizes and your customised concepts are always welcome. With a matching, ready to sell display your point of sale items couldn't be more convenient!
Are you interested in this special assortment? Contact us via sales@tms-international.nl today and receive some wonderful autumn collection samples. Don't forget to meet us in the Virtual Gallery for the latest updates on the shelves.
Have an amazing time where ever you are!
Best wishes from the TMS Team.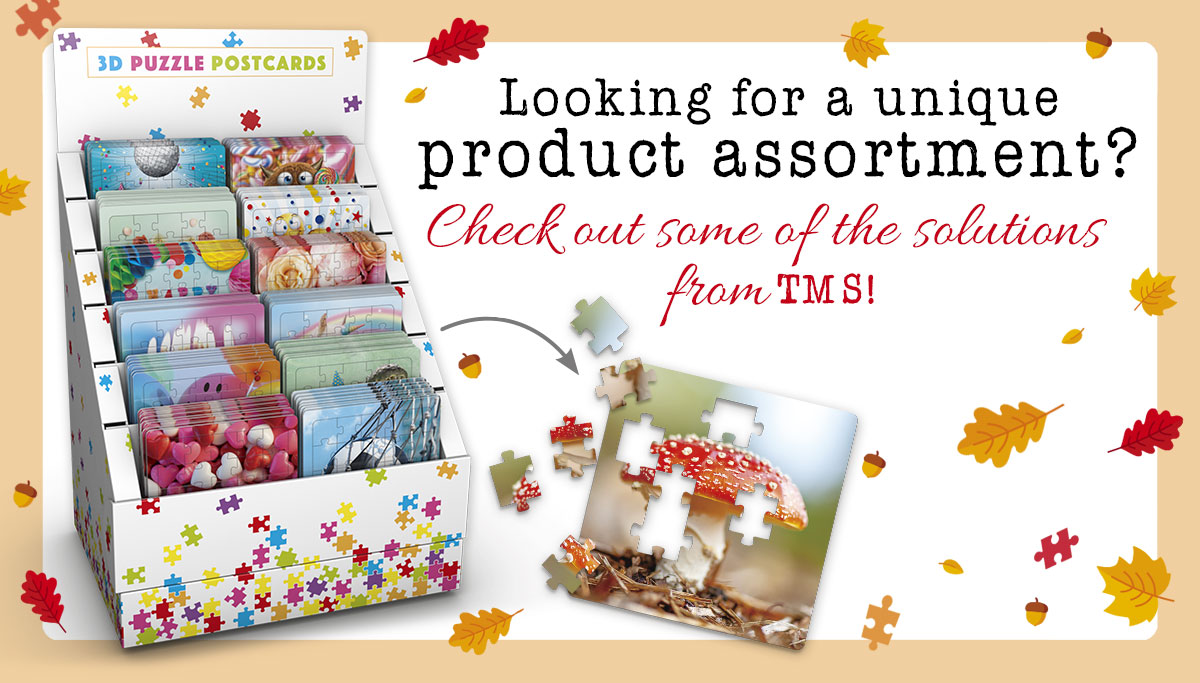 TMS Christmas Collection 2022 is ready for you!
TMS is excited to introduce you our first look of the Christmas 2022 collection.
From the all-time-favorite classic collections to the latest innovative designs with advanced applications, TMS would like to offer you endless options for the upcoming order. Everything is dedicated to your next best-selling record.
Visit the TMS Virtual Gallery and find out more about what we can do for you. Or ask for the latest leaflets via your accountmanager or sales@tms-international.nl for further information. We are excited to be in touch with you!
Spring collection is available now!
An overview of the Spring items is available on our digital shelf today!
Have a closer look at our designs and products for Spring 2022. Click here!
From Valentine's Day, Mother's Day, Easter, and religious occasions – Everything is ready for you to choose!