Plan a fair meeting and check-out our new collections!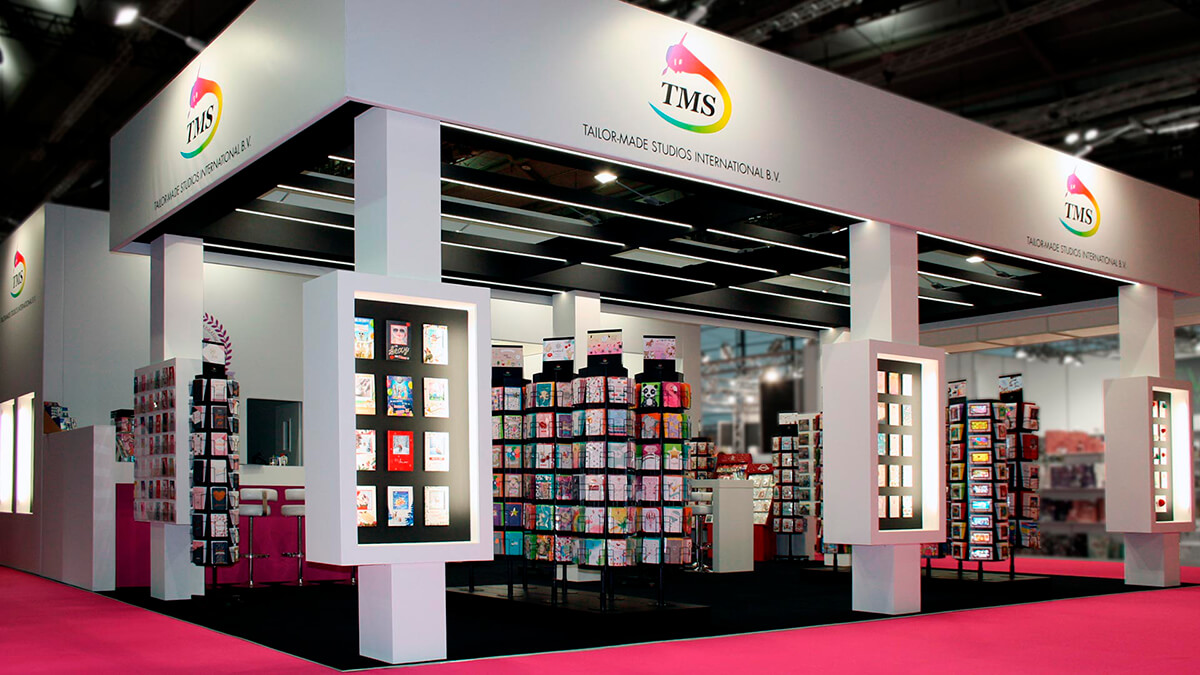 Ambiente Hall 4.2-E51 from 03 to 07 February
Join us at the world's leading paper goods trade fair. We are thrilled to offer you the latest innovative designs for Greeting Cards, high-end stationary and many more. TMS has a one of a kind 3D Lenticular printing technique and with emphasis on sustainability, we offer recycled materials and FSC certified products.
Spielwarenmesse Nürnberg Hall 11.0 D04-2 from 01 to 05 February
Experience the Spirit of Play at the top fair in the toy industry. We are convinced to amaze you by the latest developments and materials of production possibilities for Greeting Cards, Stationery, Puzzles, Games and many more.
Click here to book an appointment directly!
New Collections available
TMS welcomes the new year with a great variety of new innovative collections. Make sure to check out the new Sand edition brochure before the upcoming fairs.
Thank you all for sharing your experience regarding the Gallery
As a result of this we were able to align our Virtual Gallery with the latest standards when it comes to technique and user-experience.
What's new?
It is now possible to click on each spinner, concept or individual design and get an amazing preview.Twist, turn and open the card or product to discover all its features. Once you've decided that this range fits into your program simply add it to your 'Wishlist'. Then proceed to the check-out counter and drop us an e-mail, with your 'Wishlist' attached, we will take care of the rest!
In short:
You can find your brand-new collections, you can create your own new combined concepts in one click and add everything to your personal 'Wishlist'. We hope to welcome you to our updated Virtual Gallery soon!
TMS now stands for Tailor Made Simplicity!
New TMS, Hotchpotch and other collections available!
Discovering your new collections during the pandemic? Our enormous variety of Greeting Cards, Stationery, Gifting Items and a myriad of other paper products are featured in the updated Virtual Gallery and available in our online brochures!
Click here to explore your new items in the TMS Virtual Gallery!
Start your virtual tour through the gallery and experience your new collections, including the wonderful Little Rainbow collection and the new Hotchpotch designs on the spinning wall! The gallery allows you to collect your favourite items in "My Likes".  Share your likes with one hit on the button "contact us" and your TMS contact will get in touch with you!
Request your personal sample box with a print-out of our new brochures here: sales@tms-international.nl
It would be a pleasure to welcome you in our Virtual Gallery!
The cosy days are up-coming!
Another challenging year has past, with the ongoing global restrictions still having an enormous impact on all of our lives. We at TMS understand that this required a lot of your adaptability and care for others.
The way we go through challenging times, is to adjust our behaviour to the environment. Apart from the adjustment of working with the virus, we are improving our production facilities everyday to work more sustainable with the right certificates.
With our Christmas Card, we would like to wish you a cosy Christmas and at the same time, make you aware of several ways to join our Sustainable Journey. Read more on: TMS Sustainability
We sincerely hope you have a safe, healthy and productive 2022.
All the best from TMS.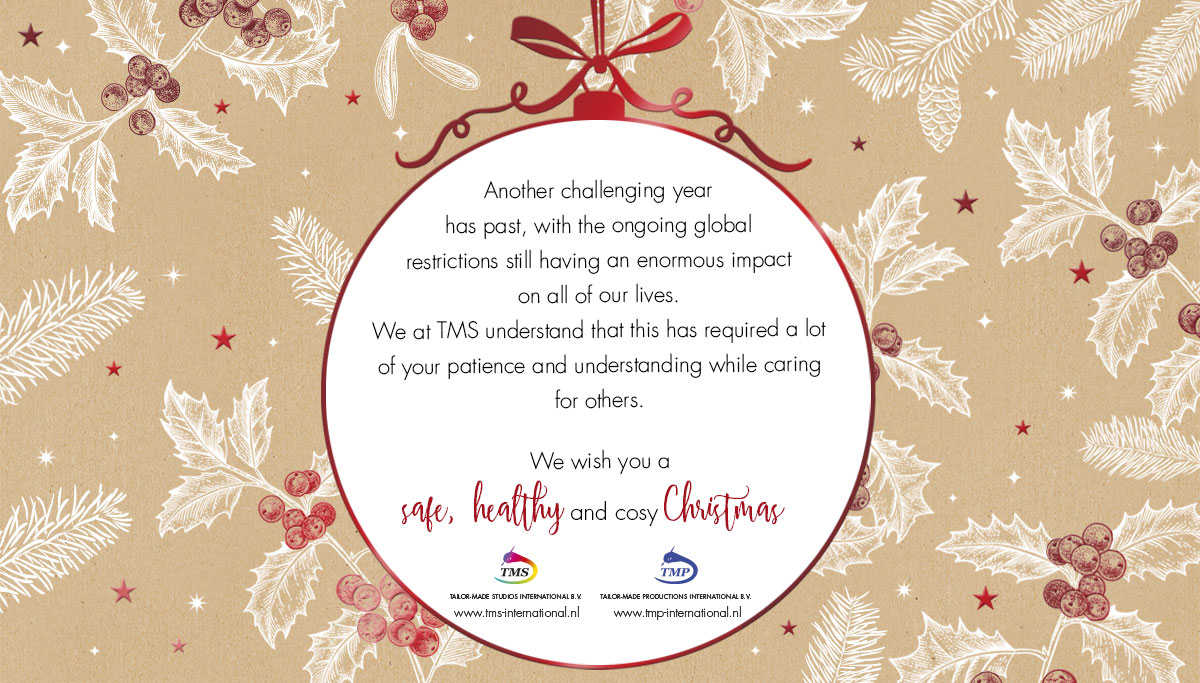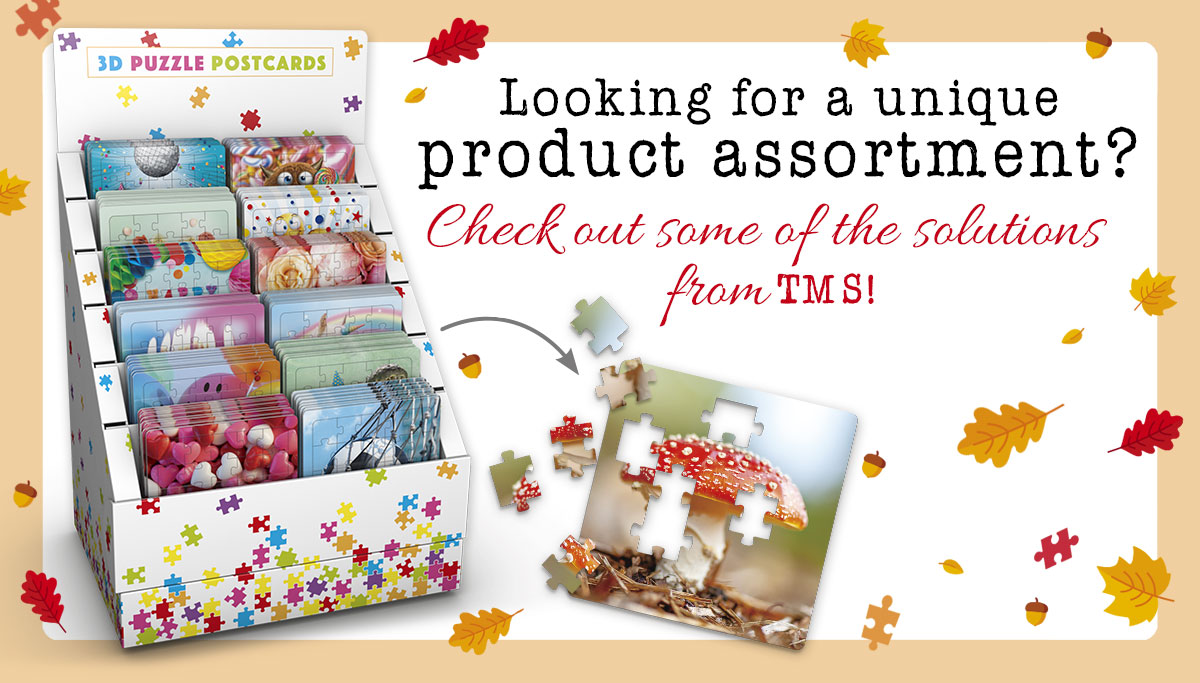 We hope that you are enjoying the change of season this autumn. TMS would like to share one of these autumnal moments with you in the form of a beautiful jigsaw puzzle.
Our exceptional 3D lenticular printing technique makes any image come to life!
Our TMS puzzle items come in a large variety of designs and sizes and your customised concepts are always welcome. With a matching, ready to sell display your point of sale items couldn't be more convenient!
Are you interested in this special assortment? Contact us via sales@tms-international.nl today and receive some wonderful autumn collection samples. Don't forget to meet us in the Virtual Gallery for the latest updates on the shelves.
Have an amazing time where ever you are!
Best wishes from the TMS Team.
TMS Christmas Collection 2022 is ready for you!
TMS is excited to introduce you our first look of the Christmas 2022 collection.
From the all-time-favorite classic collections to the latest innovative designs with advanced applications, TMS would like to offer you endless options for the upcoming order. Everything is dedicated to your next best-selling record.
Visit the TMS Virtual Gallery and find out more about what we can do for you. Or ask for the latest leaflets via your accountmanager or sales@tms-international.nl for further information. We are excited to be in touch with you!
Spring collection is available now!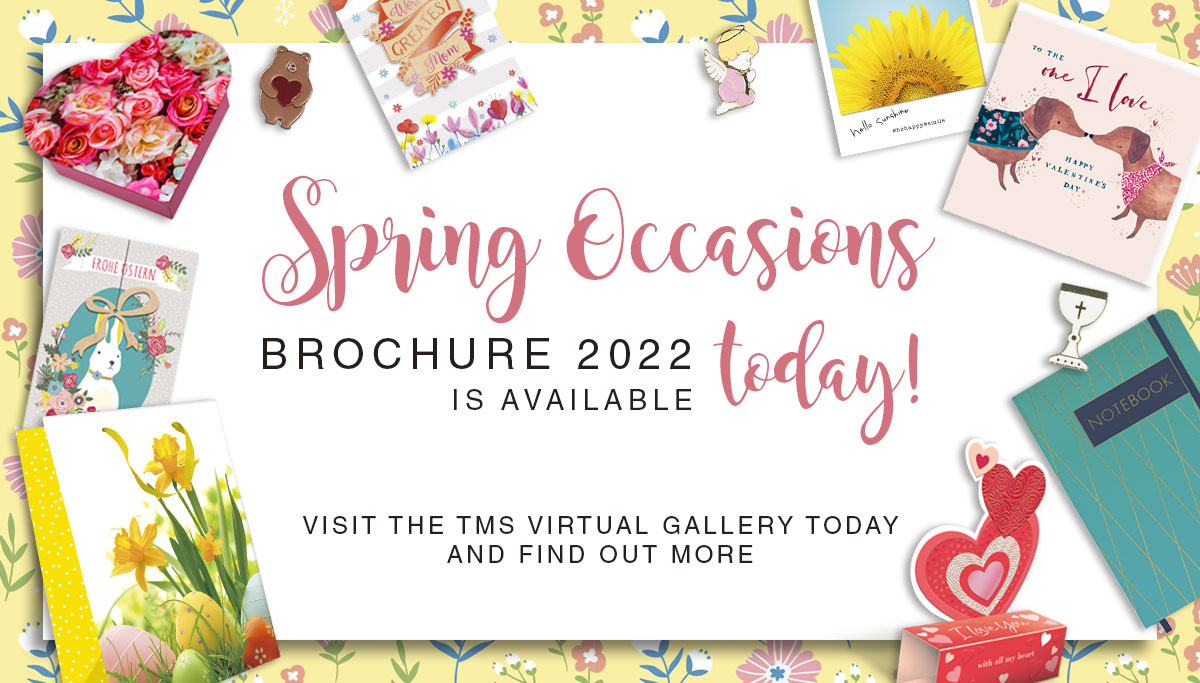 An overview of the Spring items is available on our digital shelf today!
Have a closer look at our designs and products for Spring 2022. Click here!
From Valentine's Day, Mother's Day, Easter, and religious occasions – Everything is ready for you to choose!
Sun Out – Fun Out with TMS
While the sun is shining outside, we are so delighted to be in touch with our partners via our summer happy mail.
Our limited edition of the Make A Scene card will not only put a smile on your face but will also give your phone a nice place to rest. And it is just one of many more surprises we have for you this summer.
Are you also looking for a partner with great performance in the industry? Send us an email to sales@tms-international.nl or check out our Virtual Gallery to see what we can do for you.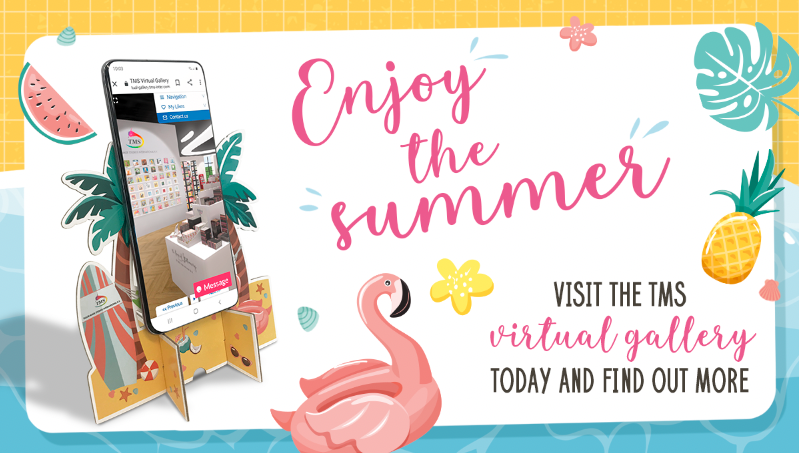 No more single-use plastic – we found the way!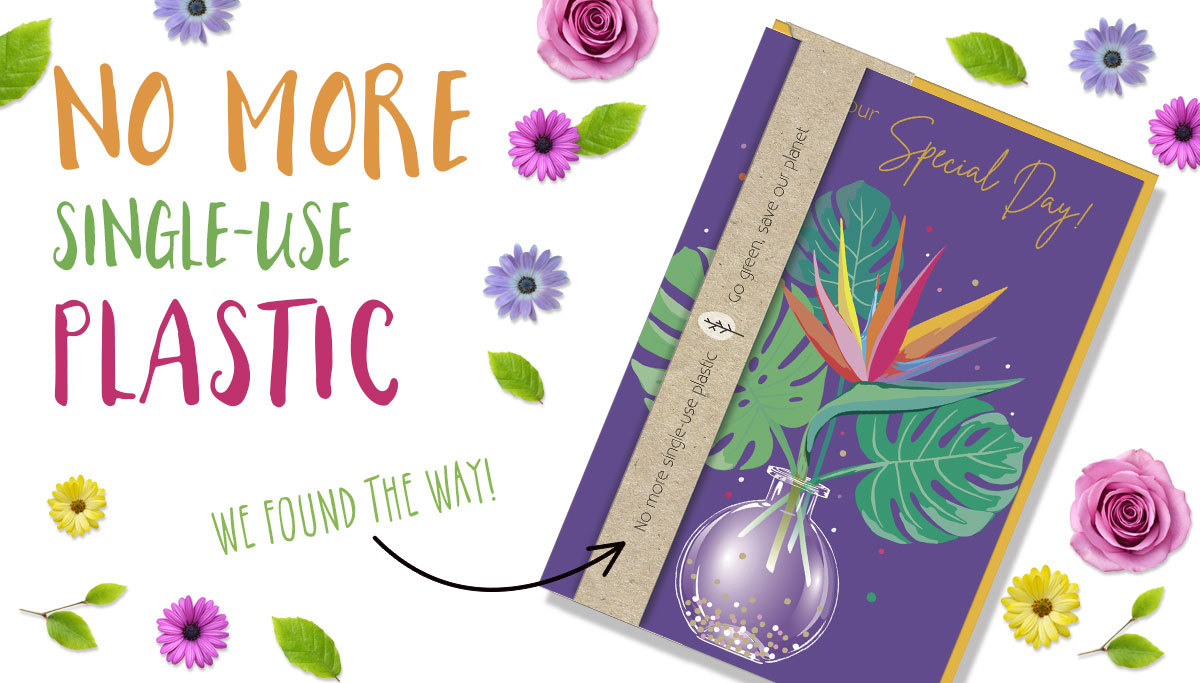 Single-use plastic packaging is now on the decline due to the high awareness of people about its damage to the environment. Most businesses strive to develop innovative and effective ways to stimulate the recycling of materials and reducing plastic waste. So, what is the sustainable alternative for the greeting card industry members to permanently cut out the plastic film cellos?
TMS have a solution. We have created a new paper sleeve to conveniently overcome the issue.
The paper sleeve is designed to keep the card and its envelope together without using plastic cellophane wrapping. It is made from an FSC responsible source and the material allows our consumers to compost or recycle them after use. An eco-friendly solution for landfills and the environment.
For more information about our eco-friendly sleeves and other alternatives in packaging, please keep in touch with us via info@tms-international.nl
TMS Virtual Gallery features you might miss
It has been 2 weeks since the launch of our TMS gallery and the reaction so far from visitors is beyond doubt. It's a hit! The TMS Gallery not only leaves a great impression with its outstanding graphical features, but it is also a useful tool for our customers when it comes to decision making and ordering. The TMS Virtual Gallery will give you the best VR experience thanks to the following features:
– The spinners…they can spin:
Well, of course, they can! Just by clicking on the circular arrow on top of the spinner, you can see them turn around, revealing the various beautiful designs that are displayed in them.
– Playing with our item is possible:
The eye icon will let you check out the item up-close. In addition, you can interact with it, open and close, tilt, or even turn it around. All you need to do is drag your mouse!
– You get what you like:
Has an item caught your attention? Add it to your likes. Later, when you contact us, the list of your likes will be automatically included in the email you send us. You only need to fill in some information and hit the send button.
Try out these hidden features today in our TMS Virtual Gallery: virtual-gallery.tms-inter.com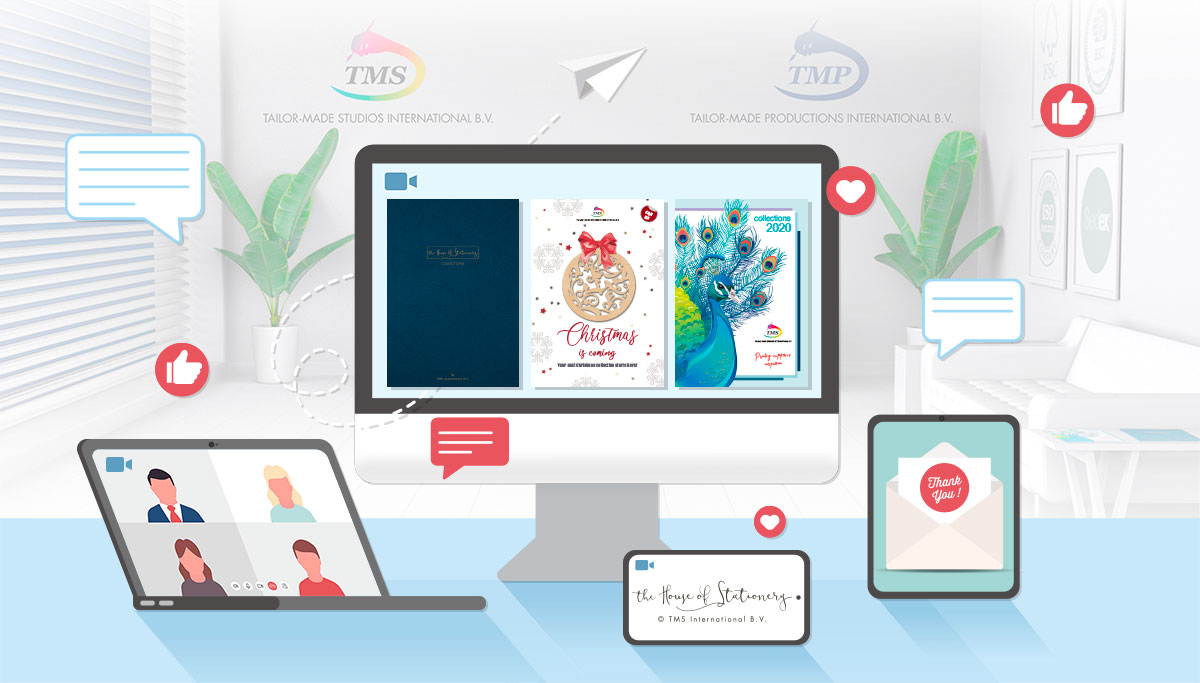 The Paperworld Fair 2021 in Frankfurt has been postponed until the 17th – 20th of April. We would have been delighted to welcome you and present our new collections in person. However: to ensure both your and our safety, we will take a different approach this year.
We're making every effort to reach out to our partners and friends in these challenging times. We can use any of the multiple virtual communication applications available to you, whether it's Microsoft Teams, Skype, Zoom, or Google Hangouts.
You can also check out our brochures and catalogues online, to see our latest offerings.
We are also proud to announce a new leap forward in product presentation.
Our team, together with specialist game developers, are creating a brand new TMS Virtual Showroom! We will bring you the finest virtual experience possible from our wonderful new greeting card, stationery, gifting collections, and much, much more!
(Virtual) Canton Fair 2020
It's been a strange year so far. The CoViD-19 pandemic forces everyone to make adjustments to a myriad of things. Travel restrictions and a ban on large gatherings of people make attending trade fairs into an impossibility.
But at TMS International B.V. we rise to the occasion. We've built a virtual fair booth to present our customers with our newest products and hottest designs.
What's even better; now everyone can come and visit from the safety and comfort of their own home.
Printed Face Masks in the news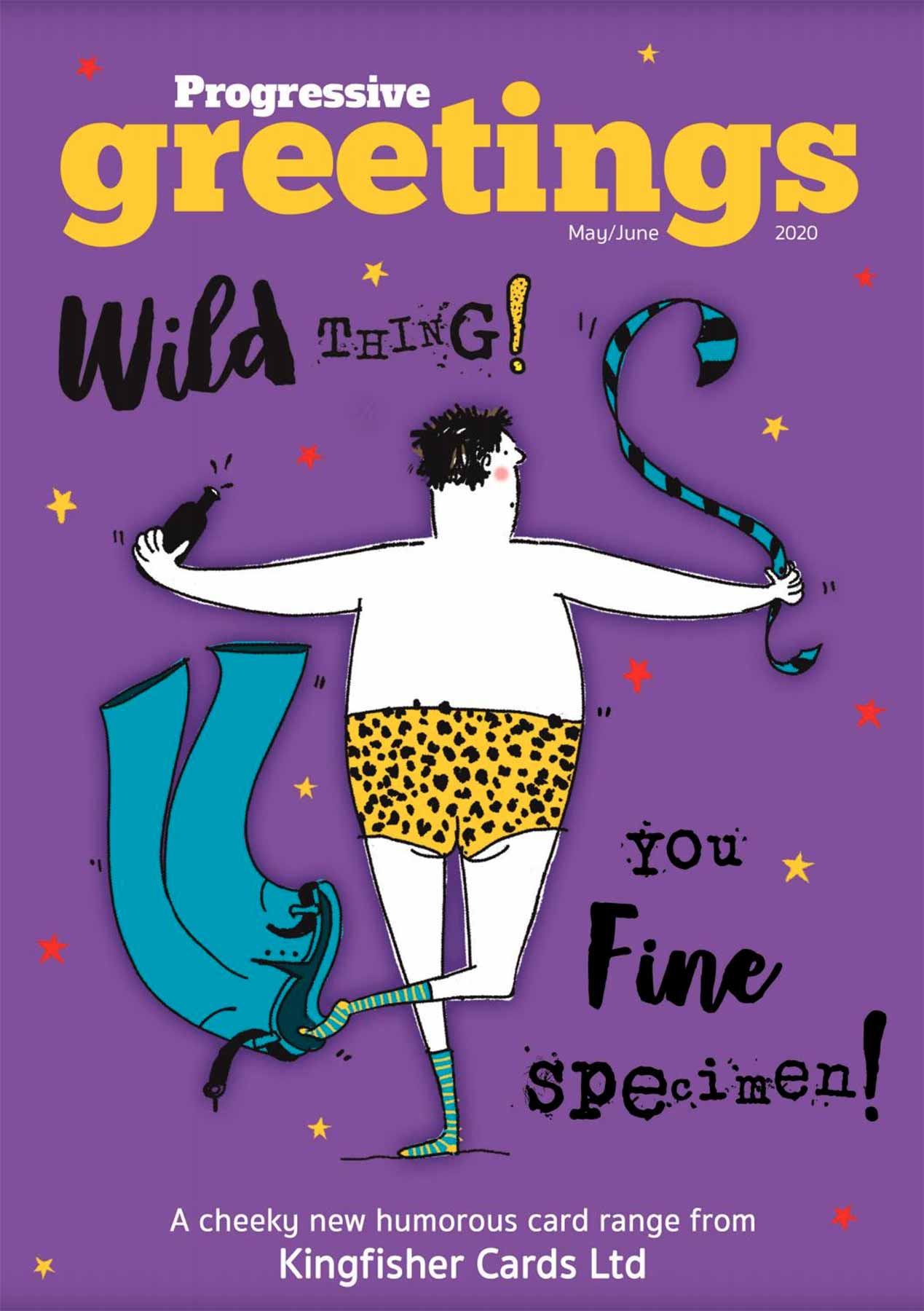 Even though we need to keep our mouths covered, everyone is talking about our printed face masks. Just take a look at these articles.
TMS's printed face masks are featured in a new article on Progressive Greetings website PGBuzz.net: Click here to read.
Also, check out our ad in this month's Progressive Greeting magazine.
Printed Face Masks by TMS International
TMS International are excited to present a new product in our extensive product range.
As you may know we always try to respond quickly to the ever-changing markets and strive for top product design and ideas. We live in a new world in which the wearing of face masks is becoming a daily reality. The necessity to protect ourselves and others has become a top priority.
With this in mind we have started to produce disposable printed face masks in specially designed packages. We have many more designs available and your own design is also welcome!
For further information please contact us at: info@tms-international.nl or simply call us: 0031-180633400
Keep safe and take care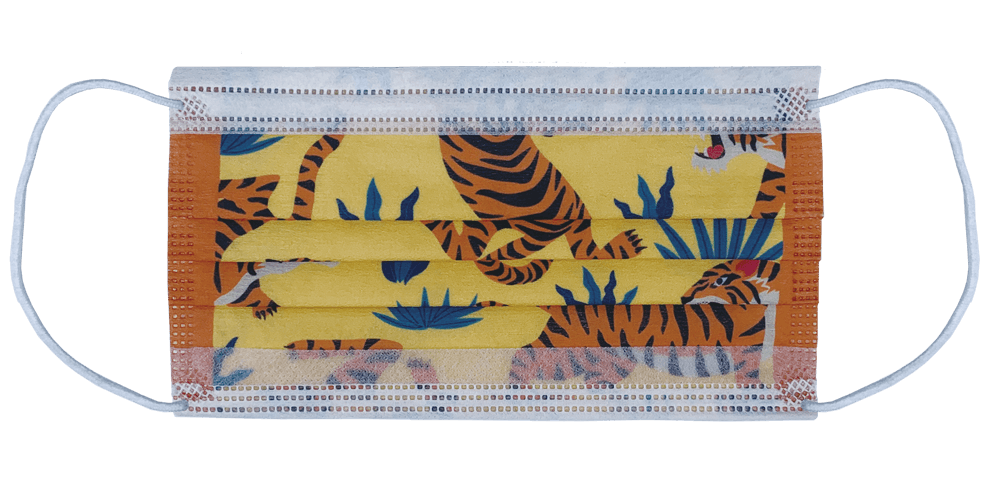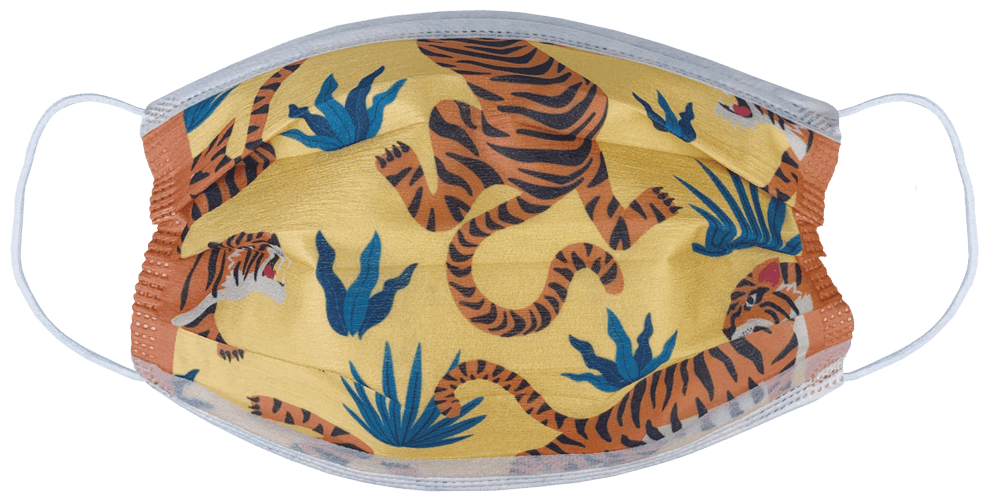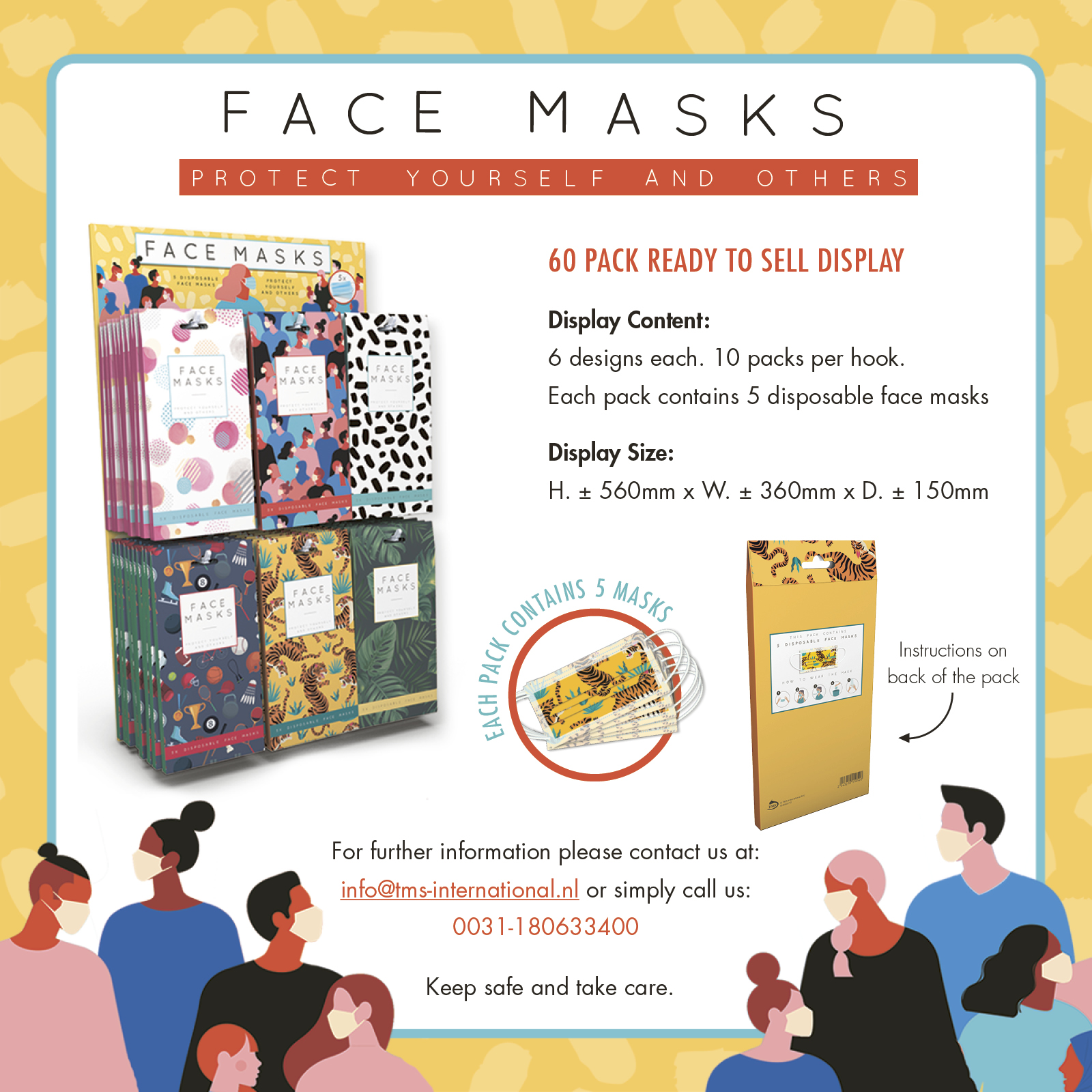 TMS International in Magazines!
Kantoorvak
We proudly present a wonderful article about our 25th anniversary in the "Kantoorvak", which is spread throughout the Benelux.
Everything about our company, from the early days when Ron Schumann started the company untill today and, more important, the plans we have for the future starting in 2019.
Have fun reading this article but please keep in mind that everything is written in Dutch!
Progressive Greetings Magazine
For our international customers, a wonderful article in the Progressive Greetings Magazine which has been created by Mrs. Jakki Brown. The title of this article suits us very well as we travel all over the world to visit our international customers and for that reason we are truly
"The Flying Dutchmen".
In this article you can find the start of an amazing adventure called "TMS International B.V.". The highlights of the career of Ron Schumann who has been in this industry for over 40 years. Besides that, the 1.000 new designs we have created this year for our 25th Anniversary and our beautiful new brand called "The House of Stationery".  Finally you can read a Q&A with Vincent Schumann.
Are you equally as excited as we are, please click on the links and read the full articles. 
25th Anniversary of TMS International
We had a BIG party in Barcelona with the entire team.