25th anniversary of TMS International b.v.
We had a BIG party in Barcelona with the entire team.
During the upcoming shows in Frankfurt, Paperworld and on the Springfair in Birmingham we will party on with our customers. Make sure you will be a part of our celebration too!
More news coming soon!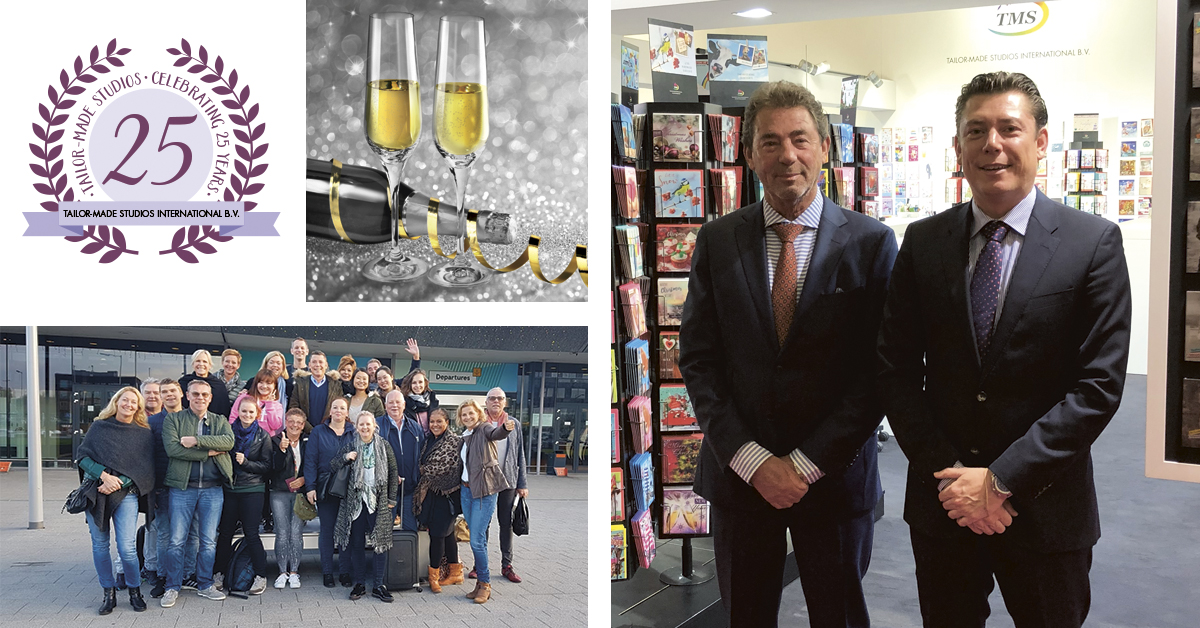 Ho Ho Ho! The 2019 Christmas collection is here!
Feast your eyes on a jolly, brand new range of Christmas cards. From classy and traditional to fun and exuberant, from handmade to 3D. Like presents under the tree, there's something here for everyone. The 2019 Collection is available for order right now.
Click the icon in the lower right corner to view the catalogue full screen. Hover over the other icons to reveal their function.
Our Digital Bookshelf
We proudly present our brochures which you can find on our digital bookshelf. Here you will find our new brochures of our new collections. 
Please enjoy browsing through our brochures and don't hesitate to get in touch if you have any questions or would like to place an order.